This collection was made in 2020 and showcased in Firenze.
The collection is made from GOTS certified cotton, printed and dyed with biodegradable inks in Europe and constructed and sewn by hand.
These are all available made-to-order or for rent. To view the full collection and to know the prices, contact me.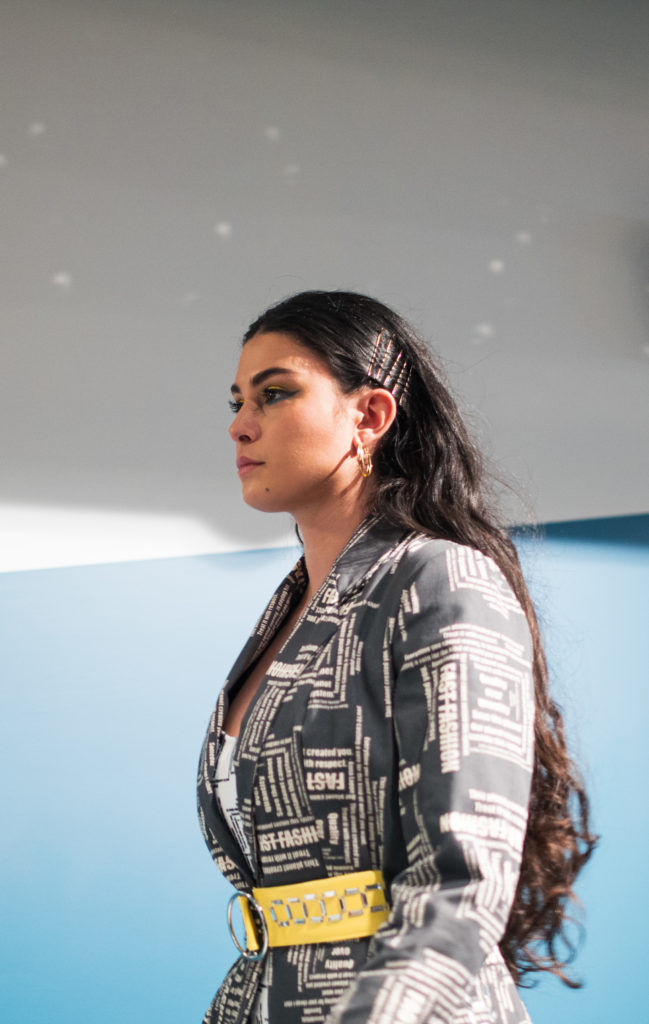 Fashion show, Firenze – 2020
The 2nd of march 2020 I showcased the collection at The Student Hotel in Florence, in an 80's inspired protest catwalk.