Freelance design process
We will start with a free introduction meeting to get to know each other, brief the project and decide all important details e.g. deadlines.
Once a contract is in place, we will start the work – depending on what kind of project, there might be a sketching phase. No matter the form of the project, you will always be consulted and I offer unlimited revisions, so we won't stop until you are 100% satisfied.
During the project I will always be available for all kinds of questions you might have. It is very important to me, that you feel heard and informed and feel free to give your opinion on the process.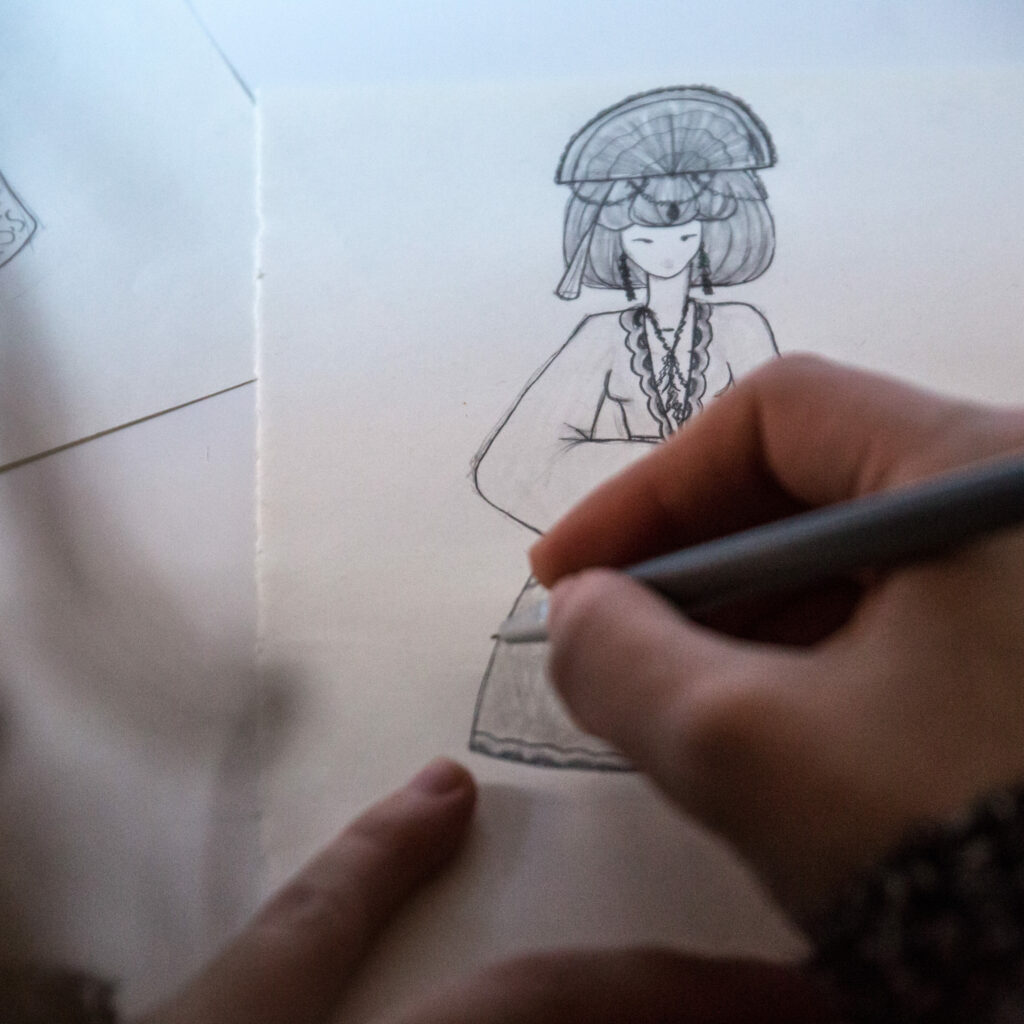 BURGAYA in-house collections and custom orders
I do not make collections in seasons, but i will make collections, when it makes sense, when my creativity sparks, and I have something at heart. I will never create in the service of just making money.
When I launch my collection, it will only be available to order.
When you put in an order with me, the style will be custommade to fit you specifically, to ensure the best fit and to get the most use out of the garment.
It will all be handcrafted, sustainably made, and the textiles are responsibly sourced.
Read about how it is sustainably made here.
I also take custom orders, if you have an idea for a garment or need a garment for a special occasion.